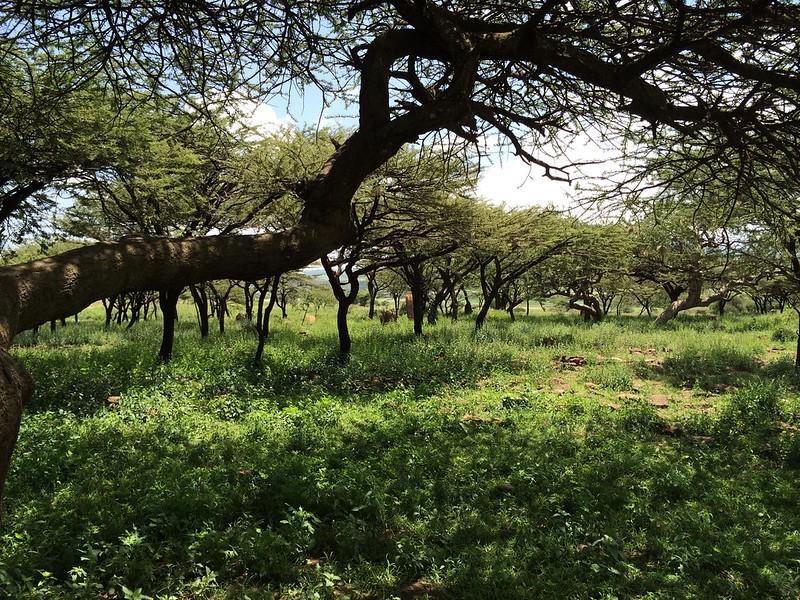 DATE: Thursday, July 29, 2021
TIME: 12:00 pm GMT/UTC/ 8:00 am EDT/14:00 CET/14:00 CAT/15:00 EAT
Resources: 
Video Recording of the Webinar
Presentation 2
>>>>>>>>>>>>>>>>>>>>>>>>>>>>>>>>>>>>>>>>>>>>>>>>>>>>>>>>>>>>>>>>>>>>>>>>>>>>
Description:
Presented by: Environment Forest and Climate Change Commission (EFCCC) and Ethiopian Biodiversity Institute (EBI)
Ethiopia aims to build a green economy and to follow a climate resilience and green growth path that fosters sustainable development. Through the development of its Climate-Resilient Green Economy (CRGE) strategy that is based on carbon-neutral growth, it envisions attaining middle-income status by 2025 (FDRE 2012). Natural capital accounts for about 40 percent of Ethiopia's total wealth, with cropland and pastureland comprising over two-thirds of this wealth, thus, a better understanding of the state of natural capital and of the flows of benefits it provides is vital to ensure sustainable development and equitable growth.
The globe aspires to ensure the vision of "Living in harmony with nature" by 2050. However, we have seen in most cases that Millennium Development Goals (MDGs) and National Biodiversity Strategy and Action Plans (NBSAPs 2011-2020) were not fully achieved as they were hoped. Similarly, the current progress towards realizing Sustainable Development Goals (SDGs) of 2030 indicates the need for a determined effort.
Climate change adjoined by severe environmental degradation has been affecting Ethiopia's large agrarian population. Lessons show that, unless appropriate adaptation and mitigation measures are in place to maintain the forest resources, climate change may reverse the hard-won economic growth of the country. Unfortunately, half (54 million ha) of the country's landmass show a varied level of degradation, calling for urgent interventions. Ethiopia started restoring its lost forests and degraded landscapes a long time ago, but the recent introduction of the Green Legacy Initiative (GLI) is to plant billions of tree seedlings. The GLI aims to mobilize millions of volunteer citizens to engage in reversing decades of deforestation and forest/land degradation. 
Objective:
This webinar will provide an overview of living in harmony with nature by taking Ethiopia's experience, discussing socio-economic and ecological benefits, challenges and opportunities associated with the planning, implementing, and reporting of the GLI and the way forwards.
Chair/Moderator: Dawit W. Mulatu (PhD), Senior Environment and Climate Economics Consultant, World Bank, Ethiopia
Program Outline:
Welcome remarks: Ms Kibebework Getachew, Africa NCA CoP focal person, EFCCC, Forest Ecosystem Service Valuation Carbon Measuring (MRV) Directorate Director  
1. Presentation: Nature-based solution to global challenges: Ethiopia's experience

Speaker: Melesse Maryo (PhD), Director General, Ethiopian Biodiversity Institute (EBI) 
2. Presentation: The Green Legacy Initiative of Ethiopia: An inspiration to respond to social, economic and ecological vulnerability in the country and beyond

Speaker: Adefires Worku (PhD), Team Leader, National Green Legacy Initiative Technical Committee, EFCCC
3. Open Q&A
Contact: Dawit W. Mulatu: dmulatu@worldbank.org, Kibebework Getachew: gkibebework@yahoo.com and Peter Katanisa: pkatanisa@worldbank.org